News
North Korea locks down capital city over 'respiratory illness'
Seoul: Authorities in the North Korean capital Pyongyang ordered a five-day lockdown due to rising cases of unspecified respiratory illness, Seoul-based NK News reported, citing an announcement. government.
The notice did not mention COVID-19 but said that residents in the city were asked to stay indoors through Sunday and have their temperatures checked several times a day, according to NK News, the North Korean watchdog.
On Tuesday, the website reported that Pyongyang residents appeared to be hoarding goods in preparation for more stringent measures. It is unclear whether other parts of the country will impose new lockdowns.
North Korea acknowledged its first COVID-19 outbreak last year, but by August had declared victory over the virus.
This secretive country has never confirmed how many people have COVID, apparently because it lacks the means to conduct widespread testing.
Instead, it reported the daily number of patients with fever, a number that has grown to about 4.77 million, out of a total population of about 25 million. But it has not reported such cases since July 29.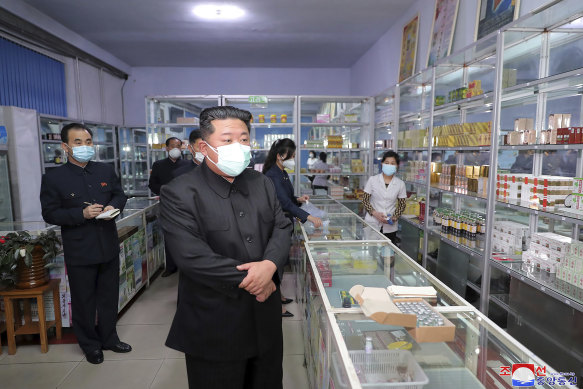 State media have continued to report on anti-pandemic measures to combat respiratory illnesses, including influenza, but have yet to report on the lockdown.
On Tuesday, state news agency KCNA said the city of Kaesong, near the border with South Korea, has stepped up public media campaigns "so that all working people voluntarily comply with anti-epidemic regulations". illness in their work and life."